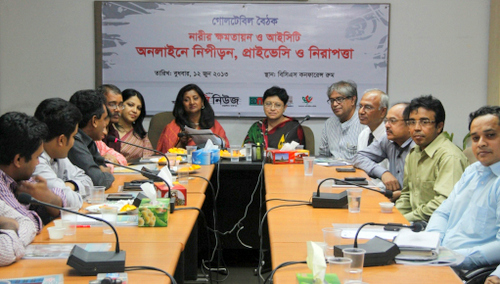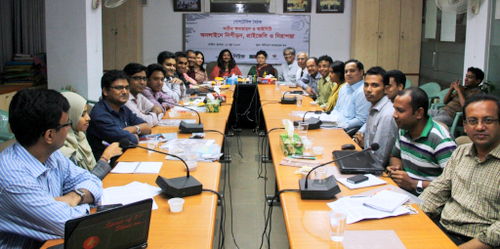 On the 12th June, 2013 Bytesforall Bangladesh together with Monthly CNews Magazine (http://www.cnewsvoice.com), Bangladesh Open Source Network (BDOSN – www.bdosn.org) and Bangladesh Computer Samity (BCS – http://www.bcs.org.bd/) organized a round-table on Women Rights, Gender and ICT: Issues and Remedies to online harassment at the BCS auditorium in Dhaka and collected inputs on online harassment and privacy infringement. It was attended by more than 40 participants including students, women rights activists, ICT entrepreneurs, journalists, university teachers, NGO activists etc. Partha Sarker of Bytesforall Bangladesh presented the main concept paper in this round-table while the session was moderated by Bytesforall Bangladesh coordinator and BDOSN Secretary General Munir Hasan and was chaired by the President of Bangladesh Women in Technology Luna Shamshudoha.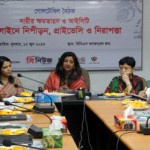 Bytesforall Bangladesh undertook a research and was faced by the challenge of data unavailability on the topic. So the round-table session was designed to be a stalk-taking session to get updated about possible data, information, case studies and policy interventions.  The presentation focused on the extent of women's participation on the Internet and ICT areas, how they're being harassed, what are the experience of different women groups, what are the existing policy instruments available, what needs to be improved what recommendations are to be made etc.  Then the floor was made open to other participants to share their thoughts, experience and inputs.
Entire round-table information was published at the CNews magazine June issue and is available
here
. Popular Bangla Daily, Prothom Alo also published a report on the round-table that was
published next day
.